Tim Rader's Story of Addiction and Recovery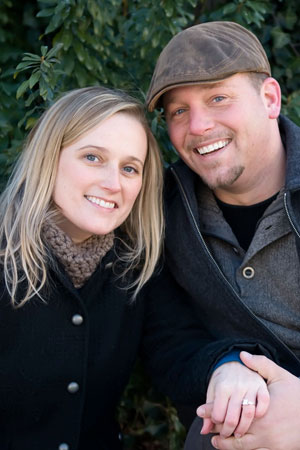 As a teenager, I had everything at my fingertips. I was doing well in school and had been hoping to play college football. I was going places. A bout with cancer my senior year changed all of that. My high school football days were over and I was in constant pain from the side effects of chemotherapy and treatment. I found relief from legally prescribed and necessary pain relief medication. This unknowingly planted the seed for an addiction that would haunt me for a decade.
I used drugs recreationally in college and somehow skated by, although I watched three of my friends lives snuffed out by accidental overdose. I left drugs behind after college, but because of my youthful recklessness, addiction had already written my story. The right set of circumstances brought me full circle to pain pills, and addiction finally found the foothold it had been waiting for all those years. Within a few years I lost my job, my fiancé, my home and my soul to the dark power of addiction. I wondered how I´d gone from being a starting quarterback and cancer survivor to a homeless drug addict.
I hit bottom years afterwards and made the decision to turn my life around. It´s been a hard road, but I now live drug free. I will battle addiction for the rest of my life, but I am pleased to be here. I live to tell that addiction doesn´t discriminate; that addiction can wait for years to take control, but most often starts with the first introduction...teen years; and that addiction destroys everything it touches. Through Live to Tell, I hope to touch the hearts of young people whose future is as bright as mine was.
Tim Rader

About Tim:
Tim Rader was born and raised in rural Northeastern Pennsylvania and graduated from Cardinal Brennan High School and DeSales University with a Bachelors degree in human services. Tim has been involved in the field of prevention as a state-wide trainer and public speaker for the Pennsylvania Liquor Control Board on topics ranging from responsible serving practices for liquor license holders in social norms and binge drinking on college campuses. Tim's decision to focus on his own program for high school students is in direct response to the increase in teen fatalities stemming from a lack of awareness and the age-old delusional beliefs of an "invincible teen." He lives in Baltimore, MD, with his wife Melisa.